Bally Wulff is a German games manufacturer (online and offline) that has been more in demand than ever since Novomatic and Merkur withdrew from the German market at the end of 2017. For fans of classic Merkur slots and Novoline slots, hard times have arrived in Germany. But that doesn't mean you have to do without high-quality slot games by any means. Many gambling fans do not know that it has long been possible to play numerous Bally Wulff games online. Many Bally Wulff slot machines are made available in numerous casinos under the brand name Gamomat.
History of slots
Bally Wulff has been on the market since 1950. The traditional company can look back on a successful history. In the early days, the company was quickly able to celebrate success as a slot machine manufacturer with machines it built itself. One of the first best-sellers was the Totomat, which has since become a coveted collector's item. In the slot machine casino sector, BallyWulff is currently number 3 in Germany, behind Gauselmann AG (Merkur) and Löwen-Play. The company has belonged to the SCHMIDT.GRUPPE from North Rhine-Westphalia since 2007. BALLY WULFF Games & Entertainment GmbH has its headquarters at Colditzstr 34/36 in 12099 Berlin. The gaming specialist is a family-run company that has fitness studios (FitX) in its portfolio in addition to games of chance. BallyWulff has grown up as a classic slot machine manufacturer for gaming arcades, arcades and casinos. Classic slot machines are still the core business of the provider. But in the meantime, it has also gained a foothold in the online segment. The online versions of the games are produced by the games manufacturer Gamomat.
Many gambling fans play both offline and online. For pure online gamblers, the Bally Wulff brand is perhaps not quite as well known as Merkur and Novoline. This is mainly because so far the brand name rarely appears in online casinos. Most Bally Wulff slot machines are offered under the Gamomat brand. In terms of content, however, there is no difference. In addition, it can be observed that more and more casinos have been using the brand name recently. It is difficult to judge from the outside why the provider did not use the well-known name from the beginning in order to inspire gambling fans on the internet as well. But ultimately it is decisive for us that it is now possible to play numerous slot machine classics and various new developments by Bally Wulff online.
Business relations between Bally Wulff and Merkur
Because the topic is discussed again and again among casino fans: Merkur and Bally Wulff have no direct business connections with each other. They are two different companies. In fact, they are competitors, both offline and online. An interesting detail on the side: the founder, Ulrich Schmidt, was an employee of Gauselmann AG, to which the Merkur brand also belongs. In 2017, it looked as if the Gauselmann Group would join a shareholder. But the negotiations were not successful, so it is still two separate companies that have no direct economic ties.
For Bally Wulff, the withdrawal of the two top dogs Novomatic and Merkur from the German online market is a great opportunity. Many gambling fans are specifically looking for German slot machines. Even if Bally Wulff cannot directly replace the classics from Novomatic and Merkur, there are some specific details that make Bally Wulff more interesting for many German gambling fans than, for example, the slot machines from NetEnt, Amatic and Microgaming. For gambling fans who want to play with real money, there are still many options. However, the restriction to German slot machines does not make it easy for a gambling fan to find what they are looking for. Currently, there are a few classic Merkur slots offered under the Reel Time Gaming brand. But otherwise, Bally Wulff is the only alternative.
What is the difference between Bally Wulff and Bally Entertainment?
Bally Wulff is a German games manufacturer based in Berlin. The company Bally Entertainment was an American games manufacturer based in Chicago. Originally, the company was called Bally Manufacturing. The company existed from 1932 to 1995 and was one of the top pinball machine brands in the US for a long time. In 1995, Hilton Hotels bought Bally Entertainment and restructured the company. Essentially, only the Bally brand remains, which is still very popular in the USA. However, there was and is no connection to Bally Wulff.
The best and most popular Bally Wulff slot machines briefly presented
Bally Wulff does not have the very big classics like Merkur or Novoline. But there are some well-known games that are increasingly in demand since the withdrawal of the two big competitors on the net. We present the best and most popular Bally Wulff slot machines below.
Explodiac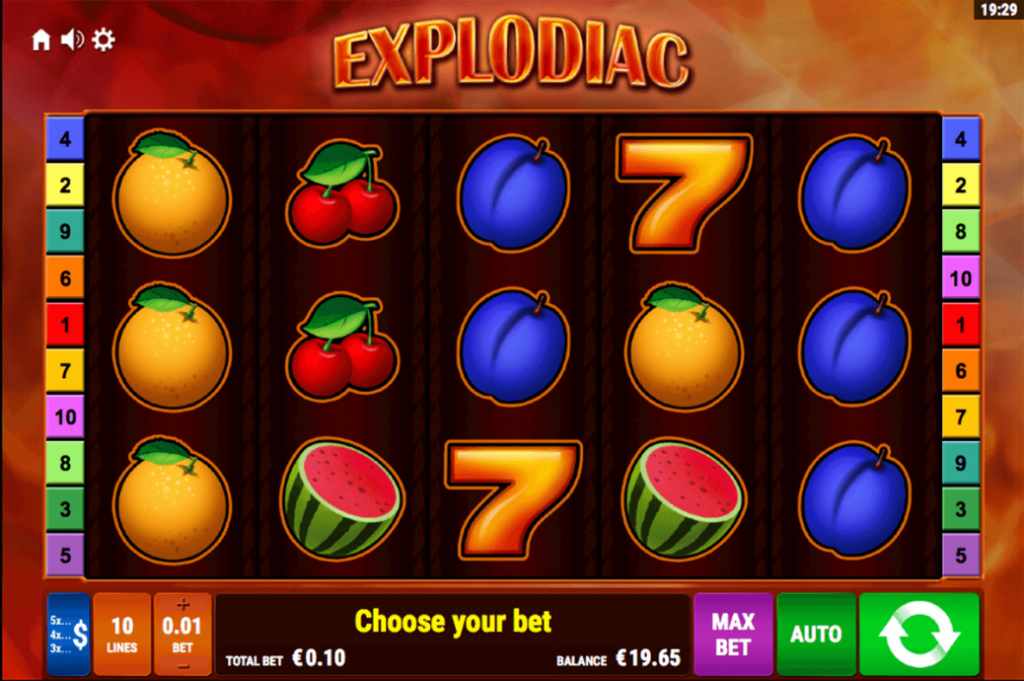 Explodiac is the online version of an arcade classic. The slot from Bally Wulff captivates with nostalgic charm. The highlight in the game is an exploding wild symbol. The payout rate is good at 96.12 percent and the graphic implementation is solid. Like many classic slot machines, Explodiac cannot compete with the modern video slots on the net at the same level. But technical perfection is not always what counts. Here you can find detailed information on Explodiac.
40 Thieves
40 Thieves is a slot machine that refers to the famous story of Alibaba and the 40 robbers from 1001 Nights. The oriental symbols give the slot a special charm. For example, there is a hookah and a pesh kabz on the 5 reels. With the scatter symbol, the player can win up to 50 free spins. The thief is the big wild symbol. 40 Thieves is a colourful slot machine that you can play at Platincasino and Sunmaker Casino, for example.
Mighty 40
Mighty 40 is a slot machine with up to 40 paylines. This means that a lot of action is possible. The symbols are based on the classic slots symbols. There is no elaborate background story or special game characters that would play a role. In Mighty 40, the focus is on classic slot fun. The lucrative highlight in the game is the lightning storm. This feature is triggered when the diamond and the 7 appear in a given combination. The scatter symbol (star) brings up to 10 free spins and is also the wild symbol. Mighty 40 is a very entertaining slot that you can experience at Sunmaker Casino and Platincasino.
Texas Tycoon
Texas Tycoon is all about oil, cigars and old white men. On 5 reels and with up to 10 winning combinations, it's possible to rake in big wins. The key to the big sums is the oil tower, which can extend over three fields as a wild symbol. The symbols on the reels include a Texan, a hot blonde, a housewife, a wristwatch and a whiskey glass. The slot plays with the well-known Texas clichés. As a result, the entire game has an ironic undertone. At Sunmaker Casino and Platincasino you can get an impression of this relatively new game from Bally Wulff.
Medusa's Lair
Medusa's Lair is a themed slot dedicated to an interesting figure from Greek mythology. Medusa was once a beguiling beauty, but she was turned into an unsightly monster by Pallas Athena out of jealousy. The death of Medusa is also well-known: Perseus has often been depicted with the "head of Medusa" in Western art. The slot from Bally Wulff is not quite as frightening, but with a bit of luck it can be very lucrative. You can make your first attempts with play money without registering at Platincasino.
Roman Legion
A Roman legion was a military unit in the Roman Empire that consisted of several thousand soldiers. However, the slot from Bally Wulff is less about warlike conflicts and more about lucrative game winnings. The symbols are, for example, a soldier, a field sign, a Roman horseman (scatter symbol) and coins. Up to 10 free spins are possible with the scatter symbol. Roman Legion has 5 reels and 5 paylines. You can try Roman Legion for free at Platincasino.
Ramses Book
Ramses Book is a modern slot with a very attractive graphic design. The game is inspired by Egypt slots and book slots, which are very popular all over the world. Ramses Book has lovingly designed symbols on 5 reels, for example the titular figure and various mythical objects. Bally Wulff (Gamomat) now offers Ramses Book with a Red Hot Fire Pot. With this jackpot feature, maximum winnings of up to 10,000 $ are possible. Here you can find detailed information about the slot machine Ramses Book.
Black Beauty
Black Beauty is based on a book by Anna Sewell from 1877. The book describes the life of a black stallion and is written from the horse's point of view. The story has been filmed many times and is therefore still very popular today. Bally Wulff has created a slot in which the black stallion Black Beauty plays a central role as a scatter symbol. In addition, there is a pretty lady who can drive up winnings as a wild symbol. You can currently play Black Beauty at Omnislots, Sunmaker Casino and Platincasino.
Night Wolves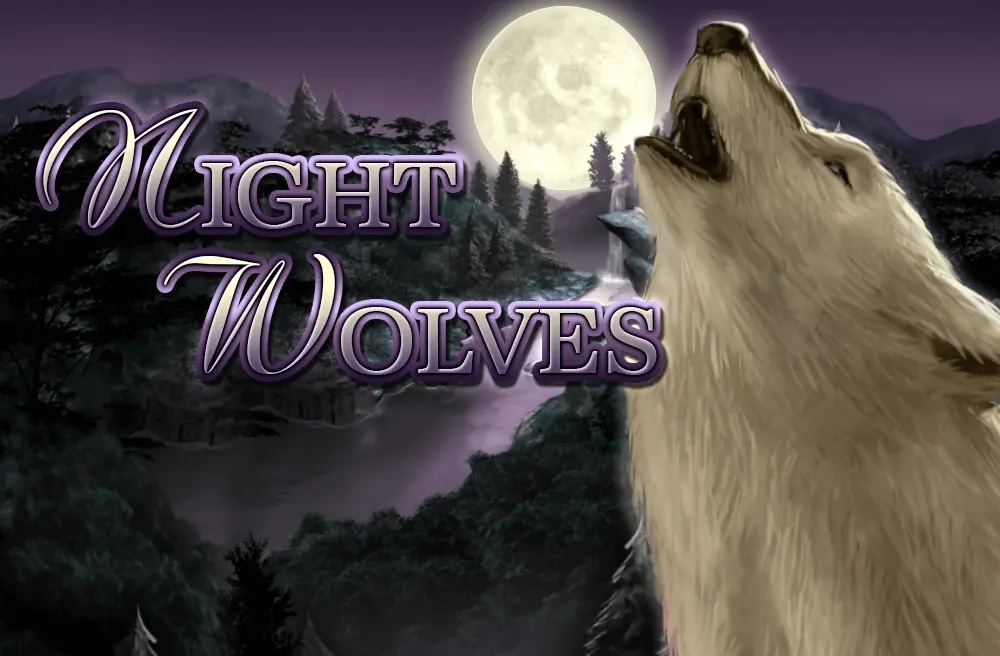 Night Wolves is an enchantingly designed slot machine in which wolves play the leading role. When the full moon rises, the night wolves howl in competition. Players can choose between 10, 20 and 30 paylines. 12 bonus games are available when the full moon (scatter symbol) appears three times on the 5 reels. The paw print is also very attractive as a wild symbol. The most lucrative winning symbol is the howling wolf, which can skyrocket the winnings as a blocked symbol in bonus rounds. You can currently play Night Wolves by Bally Wulff at Sunmaker Casino with play money or real money.
Why are some Bally Wulff games presented as Gamomat games?
Gamomat is the software provider that translates the gambling machines into online versions for Bally Wulff. Since Bally Wulff is traditionally a manufacturer of stationary machines for gaming arcades, casinos and gambling halls, the necessary know-how for programming online games is not available. This gap is closed by the cooperation with Gamomat. This is not unusual. Other manufacturers who come from the classic slot machine business also cooperate with software providers to produce slots for the internet. A good example of this are the Merkur games that were available for a long time at Sunmaker Casino and Sunnyplayer Casino. These games were also not produced directly by Gauselmann AG, but in cooperation with software providers such as Edict Gaming.